This podcast is an invitation to inspire to a life of inner peace, self-love, strength, balance, joy and presence. Soultalk has more than 1 million downloads and 154 episodes, and is growing all the time. Soultalk has episodes in both English and Danish and is to be found on Spotify, Itunes, Mofibo and Podimo.
I, Kisser Paludan share my own thoughts and experiences through a long life of self-development, both privately and professionally, and I invite people to have conversations on psychological and spiritual matters. I am passionate about how we can live a life derived from our essence, a life in which we experience inner peace and strength, presence, courage, meaning and both self-love and love, trust and presence in our relations. Soultalk sets out to inspire you to a life lead from our beautiful, loving and magnificent Essence. Some of the topics you will hear about are, amongst others; the capacity of selflove, courage, vulnerability, meditation, integrity and inner peace. You will also hear about the Enneagram, Essence and Ego, talents and potential as well as how to solve all the blockages you may have to live from Love and to create the life you are here to live. I am a spiritual Psychologist and author and the very happy host of Soultalk. You can read more about me here. I hope to contribute to Love in the world by focusing on how we can, each of us, create a presence of Love within, that will change the world.
I applaud your well deserved success, you truly inspire an motivate the best in all of us with Soultalk.
Ole Henriksen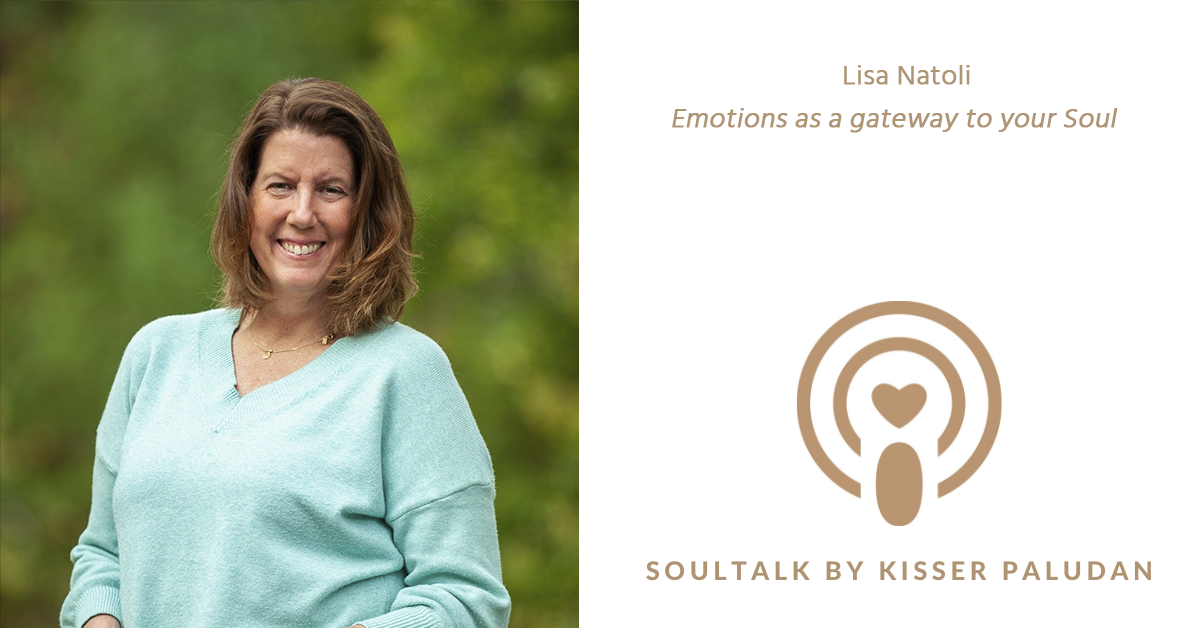 Emotions as a gateway to your Soul A conversation based on A course In Miracles Many of us have this sense of longing after a feeling of peace, belonging, trust and love. We often think of life a something getting in the way of this – with all the messy aspects of life, and think that we will be peaceful, happy and whole once this whole mess is over. But what if life with all the confusing, sometimes difficult mess is the curriculum? That everything that brings us out of balance and away from our divine Self, is really the gateway to the Self? Then we might stop trying to get the difficult parts of life over with and instead harvest the great teachings and invitations in life itself. We do this by becoming present with us self´s and life as it unfolds and over and over re-identify with the divine healing power within. Listen to this conversation with a colleague, spiritual teacher and author, Lisa Natoli. Lisa is known for her work in the area of transformation, awakening and healing. She teaches that all healing is of the mind and emphasizes the importance of becoming aware of thoughts, emotions, patterns and beliefs as a way to end suffering, sickness and limitation. Her teachings focus on the power of Consciousness and Presence to heal and this recognition results in inner peace, joy, aliveness and freedom. Her website is http://www.lisanatoli.com I am your host, Kisser Paludan, a spiritual psychologist and author. Read more on about me on www.kisserpaludan.dk

Nordkrog 23
2900 Hellerup
+45 33 31 10 70
kundeservice@kisserpaludan.dk
Copyright © 2023 - Kisser Paludan