Jeg er selv inspireret fra mange forskellige vinkler, bl.a. Echart Tolle, Byron Katie, Robert Holden, A Course In Miracles, Russ Hudson, Almass, Wayne Dyer, Osho, Marianne Williamsen, Dr. Barbara De Angelis,, Brené Brown, Irving D. Yalom og Ram rass. Jeg deltager løbende i kurser og retreats der fortsat udvikler og inspirerer mig. I år og sidste år var jeg bl.a. på en del kurser i det spirituelle Enneagram og A Course In Miracles. Jeg forstiller mig aldrig at blive færdig med min egen udviklingsrejse og elsker at opdage nye dybder og niveauer. Jeg tror på, at vi kun kan bringe andre mennesker så langt som vi er selv, hvorfor jeg hele tiden er opmærksom på at udvikle mig, så jeg kan skabe nye og dybere veje for mine kursister.
Interview om mod og jordbundet spiritualitet – interviewet af Birgitte Sølvstein
Jeg er også inspireret af Birgitte Sølvstein, og jeg lytter derfor til hendes inspirerende podcast, Psykologien i øret, hvor hun taler om, hvordan du kan leve et liv med mindre stress og mere ro, glæde og mening og alt det andet gode. Jeg er blevet interviewet om modet til at være os selv og om nødvendigheden af en jordbunden spiritualitet. i hendes nyeste podcast.
Lyt med her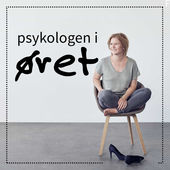 Jeg er dybt inspireret af følgende lærer;
Echart Tolle
A course In Miracles
Almaas, Brilliancy
Anders Broberg m.fl. Tilknytning i praksis
Beatrice Chestnut, The Complete Enneagram
Dr. Barbara De Angelis; Soul shifts
Brené Brown; Glem hvad andre tænker, The Gifts Of Imperfection.
Byron Katie; Elsk det som er, I need your love- is that true?
David R. Hawkins, Letting go
Debbie Ford; Mod, overvind frygten og lad selvtilliden stråle
Dalai Lama; Et åbent hjerte, Kunsten at leve lykkeligt.
Deepak Chopra; Opfyldelse af ønsker, Ledelse med sjæl, Kraft, frihed & nåde.
Dr. Wayne W. Dyer; I can see clearly now
Eckhart Tolle; Nuets kraft, Findhorn retreatet, En ny jord
Dr. Henry Cloud; Integrity
Lars J. Sørensen; Skam, Sjælens længsel.
Louise Hay; Helbred dit liv, You can do it, Alle is well, Få et fantastisk
Marianne Williamson; A return to love
Marta Cullberg Weston; Fra skam til selvrespekt
Osho; Courage, Freedom
Ram Dass; Be love now
Robert Holden; Et kursus i kærlighed, Holy Shifts, Life Loves You.
Russ Hudson, Don Riso; Enneagrammets visdom, Discovering your personality type.
Sonia M. Miller; Succes for sjælen
Susan Jeffers; Feel the fear and do it anyway
Susanne Povelsen; Kort og godt om enneagrammet
Susanne Zuercher; Enneagram Spirituality
Taylor; The Power of I am.
Williams, Teasdake, Segal, Kabat-Zinn; Bevidst nærvær
Bliv inspireret af film og musik, hvis du vil forløse sorg:
Her er film og musik, der kan hjælpe dig med at forløse gamle følelser af fx. sorg.
Film, der forløser:
Me before you
PS I love you
Den engelsk patient
Blå
Just like heaven
Inderst inde
Broerne over Madison County
The way we were
Eat, pray, Love
Nights in Rodanthe
When a man loves a woman
LEA
Mine aftener i Paris
Dear John
The Notebook
Livet er smukt
Revolution road
Titanic
Colateral Beauty
Nights in Rodanthe
My sister's keeper
Kramer mod Kramer
Savannah
The Hours
Danser in the dark
Fathers and daughters
Enter Brylluppet
Stille hjerter
The best of Me
Som i himlen
Remember me
Sophies choice
Ghost
Stolthed og Fordom
The Broken Circle Breakdown
Musik, der forløser:
Everybody hurts – R:E:M
Remedy – Adele
Amy – Mads langer
Take a bow – Rihanna
I wont give up – The Frey
Moon shines at night – Djivan Gasparyan
Say something– Jason Mraz
A great big world
Independent Proposal – John  Berry
Jar of hearts – Christina Perri
By your side – Sades
Daughters – John Mayer
Musikken fra filmen, Blå
Leonard Cohen
Vårvise – Sebastian & Sissel Kyrkebø
Lay me down – Sam Smith
Hallelujah – Steffen Brandt & Tina Dickow
Tears in heaven – Erik Clapton
In the Ghetto – Elvis Presley
Higher love – James Vincent Mcmorrow
Here comes the sun – Sara grabow, Mark Linn, Mani Spinx & Lotte Andersen
Marionettes La Double Vie De Veronique – Zbigniew Preisner
Mozart – Requiem
Songs for the Inner Child – cd med Shaina Nol
The Rose – Bette Midler
True colors – Justin Timberlake & Anna Kendrick
A hundred thousand Angels – Bliss
I can't make you love me – George Michael
Stand by me – Ben B. King
Tryllefløjten
Stjerne til Støv – Sebastian (sangen)
Walk in the woods – Jon Schmidt (klaverstykke)
Clarinet Concerto: I. slow and expressively – af Aaron Copland spillet af Martin Fröst
Wayfaring Stranger – fra filmen "The Broken Circle Breakdown."
Song for Inner child – Shaina Noll
Power of Woman – Karen Drucker
Where the light is – John Mayer
Rockabye – The Mayries
Fact, Overgir mig langsomt, You´re not alone – Mads Langer
Warwick Avenue – Duffy
The Book of love – Gavin James
Call Off the Search – Katie Melua
Never got away, Try, Coco – Colbie Caillat
Chaos and The Calm – James Bay
Nuvole Bianche – Ludovico Einaudi
Cracy in Love – The Notebook Theme
My heart will Go On – Celine Dion
In Your Hands – Joshua Radin
Meditationsmusik
Du finder også her en liste med meditationsmusik, der kan inspirere dig til en daglig praksis med meditation og nærvær. Det er den største gave at give os selv og andre at være næværende i livet.
Deva Premal
Kitaro
Snatam Kaur
Kristian Thorsager Nothing but peace
Deva Premal
Deva premal og mitten
Deuter
Niels Eje
Aykanna
Guru Singh
Inkarnation
Kristian Thorsager
Indie Arie
Siri Sadhane Kaur
Nahuel Schajris, Hummingbird, Yoga, vol.2
Peter Kater
Bliss – bliss
Kamari & Manvir
Bliss, Budha Bar, Vol.7
Kamal
Miten
Mari Boine
Echart Tolle samlinger, fx Music to Quiet the Mind
Deepak Choprah samlinger og 21 days meditations

Indiakaj 10
 2100 København Ø.
+45 33 31 10 70
mail@kisserpaludan.dk